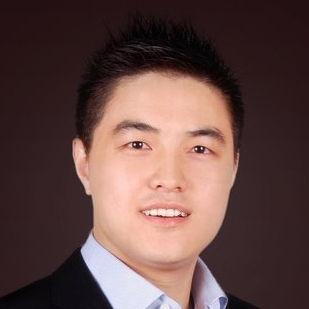 Sam Yu - Managing Partner
Sam is the founding Partner of LVP. Prior to LVP, Sam was a venture capitalist at SAIF Partners and CD Capital in China since 2008, where he invested $125M in 14 growth stage companies and served as a board member of 3 portfolio companies. In the meanwhile, he served as the co-president of Young Venture Capitalist Club in Shanghai. Prior to this, Sam was an experienced FP&A leader at General Electric.
Sam holds an M.S. in Management from Stanford Graduate School of Business and a B.S. in Maths from Shanghai Jiao Tong University.
Liza is a Partner at LVP. She previously was the co-founder of Guru Online (Holdings) Limited (8121:HK), a digital and marketing leader in Asia Pacific and Greater China. Before this, she was a growth consultant for Edmodo, and a manager for Proctor and Gamble.
Liza is a long time and trusted angel investor, board member, and mentor for many companies. She has degrees from the Chinese University of Hong Kong and Berkeley Haas School of Business.
Ryan is a Partner at LVP. He previously was a founding member and head of strategy at Look, a mobile messaging app that reached top 20 overall in the Apple App Store and delivered over 1 billion messages. Before Look, he was a Vice President at E. J. McKay, a leading Chinese boutique investment bank specializing in cross-border M&A transactions.
Ryan holds a B.S. in Political Science from Harvard University, where he is an active alumni interviewer.
Kevin is a Principal at LVP, based in China. He has over 10 years of consulting and investing experience at Citibank, Accenture, and Shenyin & Wanguo Securities. Kevin brings a passion for venture investing and has developed particular expertise in analysis and operations.
Kevin is a graduate of Shanghai Jiao Tong University.
Aayush is an Analyst at LVP. Previously, he worked on design engineering and project management at Boeing and mechanical engineering at NovaWurks, a satellite startup company. Additionally, he has managed student-led consulting projects for LinkedIn and Google.
Aayush currently attends UC Berkeley, where he is obtaining a B.S. in Mechanical Engineering with emphasis on computer science, electrical engineering and entrepreneurship.